Monday, August 16, 2004
Good News For Insomiacs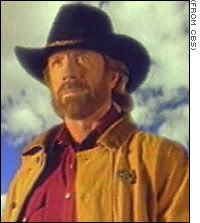 Craig Kilborn is
quitting his job
as host of
CBS's
Late Late Show
.
I never liked Kilborn. I thought he was an ass. My sentiments are echoed nicely by the majority opinion in this discussion.
Some say that is "faux arrogance", but at 12:30 in the morning, I'm not in a mental capacity to find subtle hints of self-depreciation under a load of ego inflation. Of course, the fact that he's quitting to "try something new" is setting off mental alarms that his on-screen persona is authentic and he's just trying to pass it off as otherwise.
Plus, hey,
Conan
has the
Walker, Texas Ranger Lever
. How can you compete with technology like that?